Dynamic by your side
Commercial equipment for pizzeria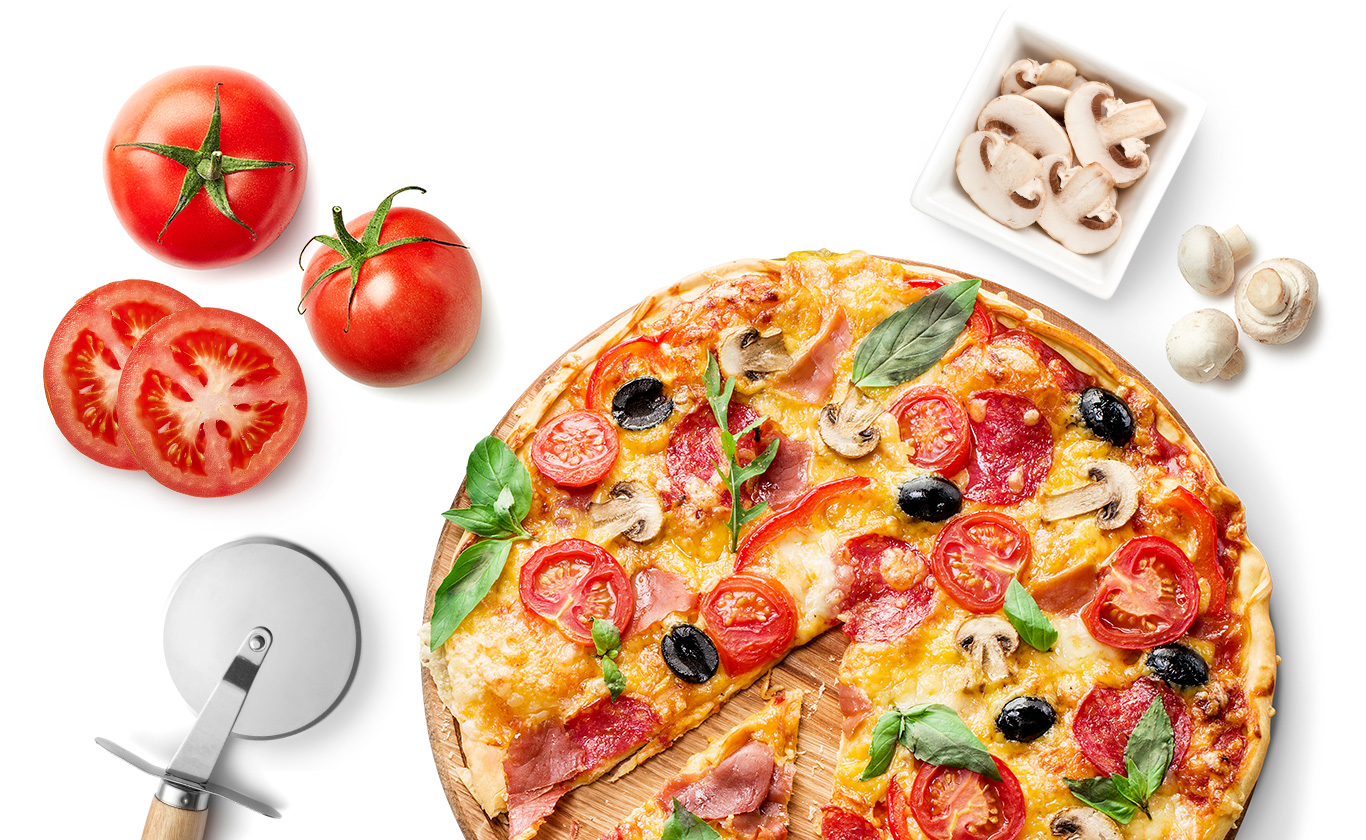 Pizzeria: discover our material for all your needs.
The secret of a good pizza lies in the dough but also in the sauce and the seasoning. Our wide range of mixers and whisks constitutes the essential equipment to achieve all your sauces, tomato coulis and herb emulsions and enhance the flavors of your pizzas. 
 
Prepare your pizza toppings and bruschettas with the Dyancube. Thanks to its patented system, this commercial equipment guarantees a precise and fine cut which preserves all the organoleptic properties of vegetables, onions, fruits, cold meats and delicate products such as tomatoes. The numerous adaptable grids ensure the cut of a large quantity of food, quickly, safely and in a very hygienic way.
Tiramisu, Italian genoise, coffee soft ice-cream, etc : thanks to the versatility of our mixers, make easily and quickly all ice-creams and desserts for your pizzeria. With our homogenizer (blender tool), make delicious ice-creams with a smooth, creamy and airy texture and prepare homemade fruit coulis for your panna cotta, while preserving nutritional qualities of your fresh fruits. Thanks to the variable speed control, achieve successfully your most delicate preparations and easily whip egg-whites to a light mousse as well as whipped creams. 
 
WHAT PRODUCT IS
Made for you?
Need help finding out which products fit you best?
Complete these sentences, and we find them for you!
Our selection of devices for pizzeria
Discover a range of equipment to cover all your pizzeria needs with our mixers and whisks. Our various ranges suit all quantities, from the cordless mixer (1 to 4 liters of preparation) to commercial material designed for intensive use in collective kitchens (up to 300 liters).
Our selection of accessories for pizzeria
Versatility : our hand mixers allow, from one motor block, to adapt numerous accessories in order to mix, emulsify, chop, crush, centrifuge, liquefy… For your take-away pizzas, use our food cutter. It ensures a perfect cut of pizzas. The knife and tray are dismountable for easy cleaning and maintenance.