Dynamic by your side
Commercial equipment for the chocolate industry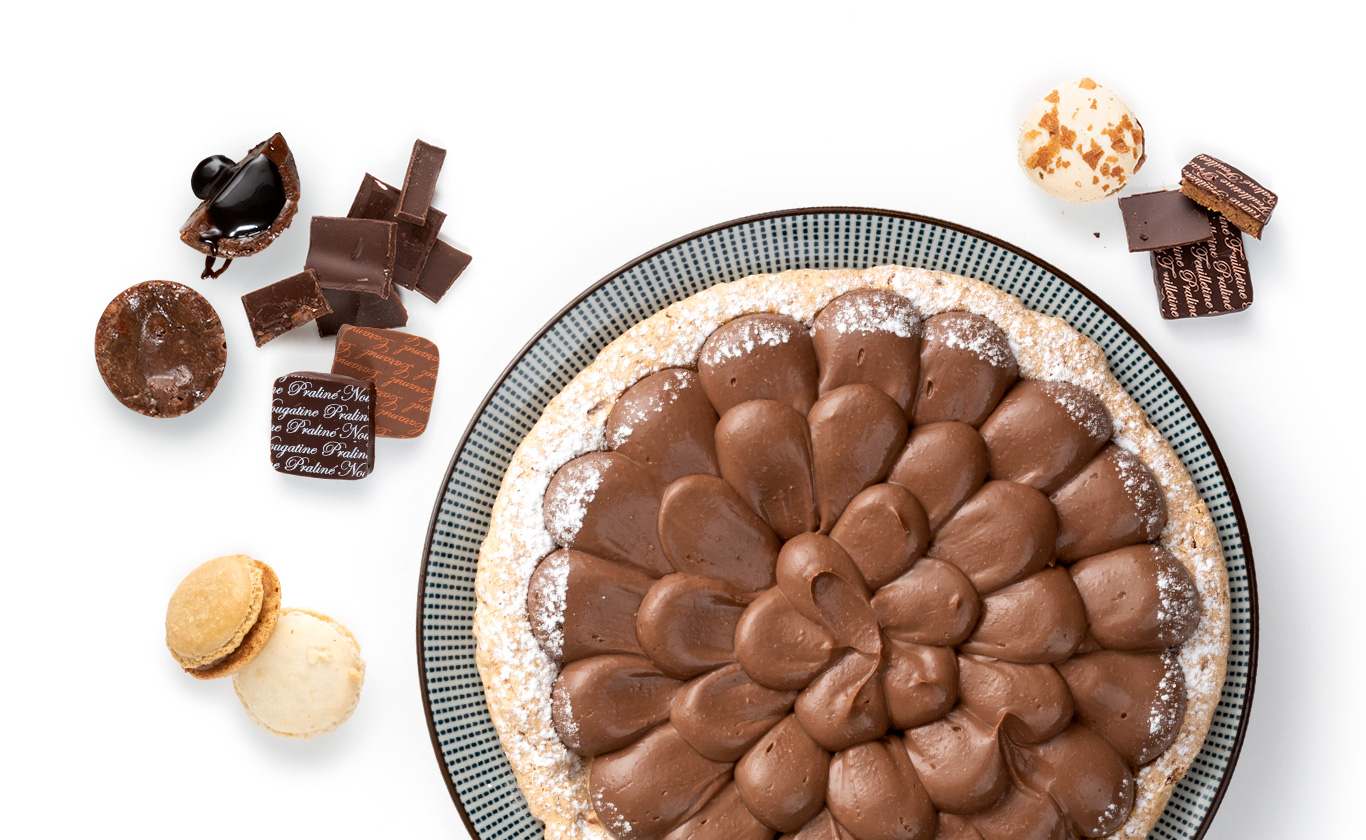 Professional of the chocolate industry, discover our material for your laboratory
Our commercial mixers answer all your needs as chocolate makers, whether you need to mix and crush the cocoa nib, prepare a ganache, a praline, or make almond paste, calisson paste, sweets, macaroons, glazes, creams etc.
Our mixers, fitted with emulsifying blade are essential to make a success of your emulsions and ganaches. Working with Dynamic professional equipment ensures to get a smooth and quality ganache for a perfect conservation of your chocolates and chocolate candies.
Thanks to its patented reversed blade system and a rotation speed of 2500 rpm, the cutter bowl allows to achieve quickly and effortlessly your pralines. It can also be used to crush various ingredients to incorporate them in your chocolate : dry fruits, nuts, almonds, pistachios, mint leaves, etc.
For your fruit ganaches and all your citrus preparations, the Dynajuicer juices from 100 to 150 lemons, oranges or grapefruits per hour. Very quiet, this juicer can be quickly removed and reassembled for easy cleaning.
And prepare delicious ice-creams with smooth, creamy and airy texture with our blender homogenizer foot. Thanks to its high capacity of homogenization, this accessory improves the smoothness and the expansion of the ice-cream.
WHAT PRODUCT IS
Made for you?
Need help finding out which products fit you best?
Complete these sentences, and we find them for you!
Our selection of devices for the chocolate industry
Allowing to prepare from 1 to 300 liters, our different commercial mixers are designed to adapt to every use.
Our selection of accessories for the chocolate industry
From only one motor block, use various detachable accessories (mixer, homogenizer, whisk…) to enjoy the versatility of Dynamic products.
Recommended by chefs
L'Ecole du Grand Chocolat Valrhona has, in the past 25 years, become a reference in the world of professional training specialized in chocolate processing. Our emulsifying work technique requires appropriate, powerful and sturdy tools. Dynamic mixer, with its specific blade, offers a greater ease of use and perfect results in our daily trainings.
Frédéric Bau
Executive head – Director of "l'Ecole du Grand Chocolat Valrhona" creation