MASTER RANGE
PROFESSIONAL HAND MIXER TOOL
M 410.H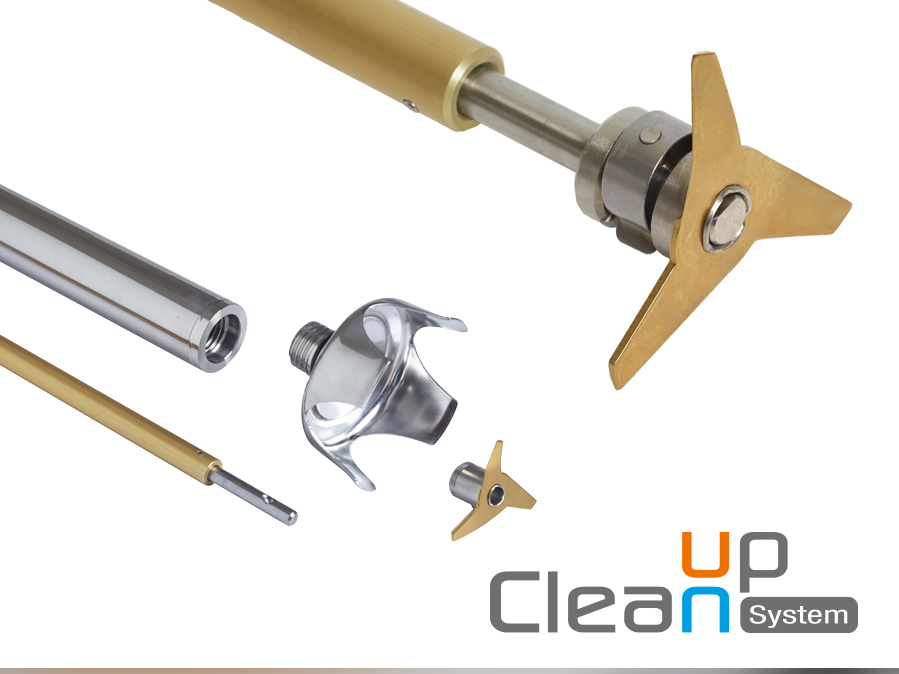 The System Clean Up, removable mixer foot and bell.
KNIFE MAINTAINED BY A SCREW.
3 blade-knife:
Perfect for creams and veloutes, fruits marmalade, compotes, pancake paste, sauces, salad dressing, soups, smoothies.
20 to 100 L
Efficient and powerful.
Detachable, 100% in stainless steel for easy cleaning and perfect hygiene.
Stainless steel foot, stainless steel knives titanium plated, very sturdy for long lifetime with intensive use.
Features
Ref. AC002.H
| | |
| --- | --- |
| Shaft length | 410 mm |
| Speed | 10 500 R.P.M. |
| Volume (in liter or Kg) | 20 to 100L |
MAINTENANCE
Clean the outside of the tube and the blade protector by passing it under the faucet.
Put the tube with the blade protector in clear water and start the machine for 3 seconds or more to clean the inside of the blade protector.