DYNAMIX® RANGE
PROFESSIONAL HAND MIXER TOOL
DYNAMIX M SHAKE 190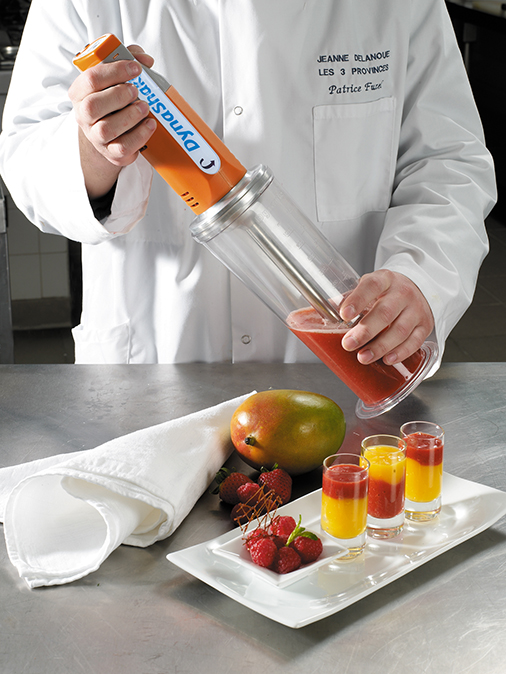 Watertight attachment 190 mm for motor block 190
Accessory compatible with the graduated bowl
Knife 4 blades
Perfect for creams and veloutes, fruits marmalade, compotes, pancake paste, sauces, salad dressing, emulsified sauces, soups, smoothies, tapenade, ganache.
1 to 8 L
Efficient and powerful
Equiped with a emulsifying blade
Detachable mixer tool that can be easily dismantled for easy cleaning and maintenance.
Stainless steel foot, stainless steel knives titanium plated, very sturdy for long lifetime with intensive use
Different discs and knives (optional)
Features
Ref. AC530
| | |
| --- | --- |
| Shaft length | 190 mm |
| Speed | 3 000 to 13 000 R.P.M. |
| Volume (in liter or Kg) | 1 to 8 L |
MAINTENANCE
Detachable accessories for easy cleaning. Clean the outside of the tube and the blade protector by passing it under the faucet.
BLADE PACK DYNAMIX
The  Dynamix M Shake 190 attachment  is compatible with the blade pack including emulsifying cutter blade + standard blade + beater disc + emulsifying disc.