DYNAMIX® RANGE
PROFESSIONAL BLENDER / HOMOGENIZER TOOL
DYNAMIX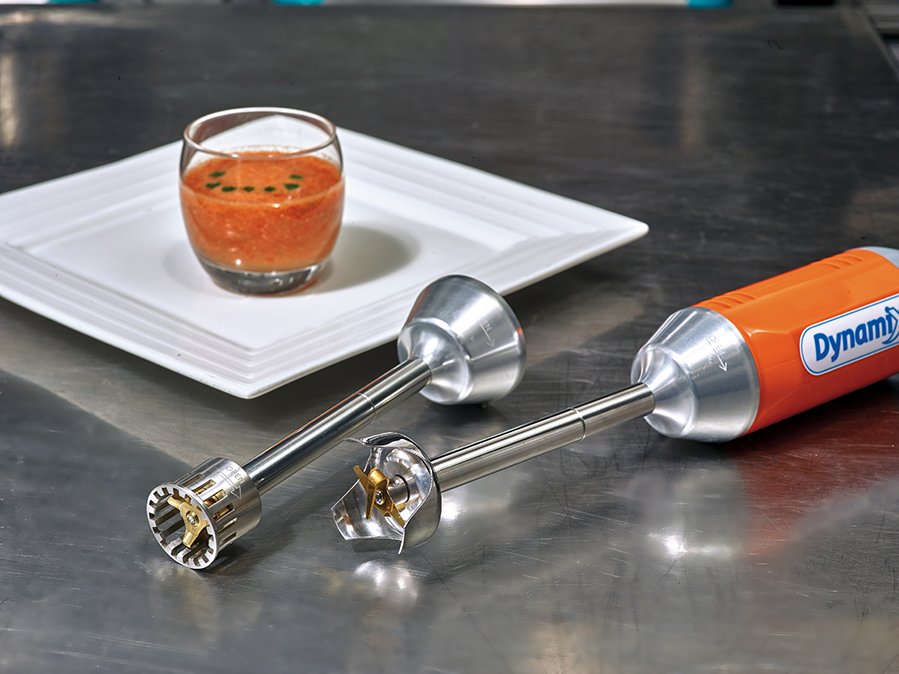 1 to 4 L
Efficient and powerful.
Perfect for emulsions, veloutés,…
Detachable mixer tool and bell, 100% in stainless steel for easy cleaning and perfect hygiene.
Stainless steel foot, Stainless steel triangular hammer, titanium plated, very sturdy for long lifetime with intensive use.
Gain in nutritional and organoleptic terms thanks to TIME SAVING.
Features
Ref. AC560
| | |
| --- | --- |
| Shaft length | 160 mm |
| Speed | 3 000 to 13 000 R.P.M. |
| Volume (in liter or Kg) | 1 to 4 L |
MAINTENANCE
Clean the outside of the tube and the blade protector by passing it under the faucet.
Never clean this machine with water jet spray or in the dishwasher.
Use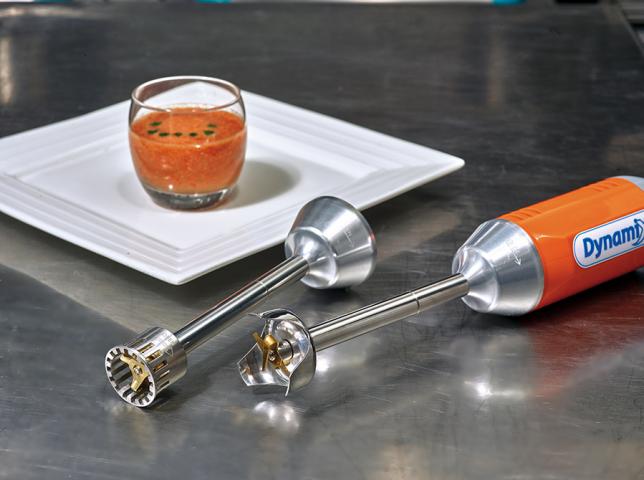 BLENDER / HOMOGENIZER
The blender / homogenizer accessory allows to pulverize the ingredients (fibers, fishbone), to mix, to smooth, to homogenize your ice creams and sorbets or to emulsify your sauces and emulsions. It is also suitable for modified textured preparations, pancake batter, veloutes, soups, bread soups and soups (fish soup, dehydrated soup), legume purées, gelified water, juices, smoothies and milkshakes, coulis, creams (fruit or vegetables), compotes and fruit marmalades, brine (cold powder dispersion).