SMX RANGE
PROFESSIONAL MOTOR BLOCK
BM SMX Turbo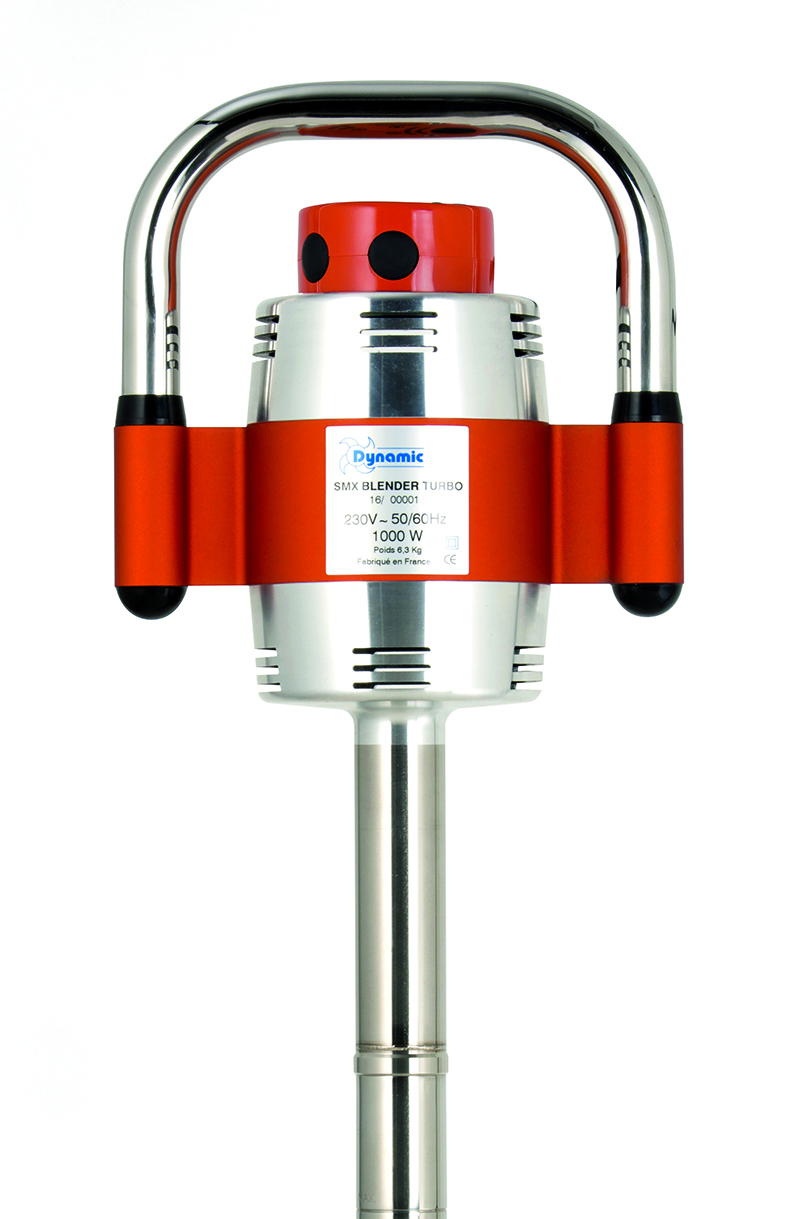 75 to 300 L
Special huge volumes, collective kitchens and intensive use
Ensured longer life with its new cooling technology
Detachable accessory at the base of the motor block avoiding water penetration during cleaning
All stainless steel mixer foot and bell for a perfect hygiene
Titanium-plated blade easy to remove
Easy manipulation into the plots thanks to its specific support brackets
MAINTENANCE
Wash the tool and the bell under the faucet, if necessary with washingup liquid.
Never clean this machine with water jet spray or in the dishwasher.
Wash the handle with a sponge or with a slightly damp cloth.
Use
MIXER
Thanks to the versatility of the different knives : mix, spry, smooth, homogenize or emulsify directly in the pot, excellent soups, veloutés and bread soups ! These knives allow to make sauces, bechamel, mayonnaise, pancake batter, modified textured preparations, porridge, sorbet and ice creams, smoothies, milshakes and juices, emulsions, creams (whipped, vegetables), compotes or fruit marmalades.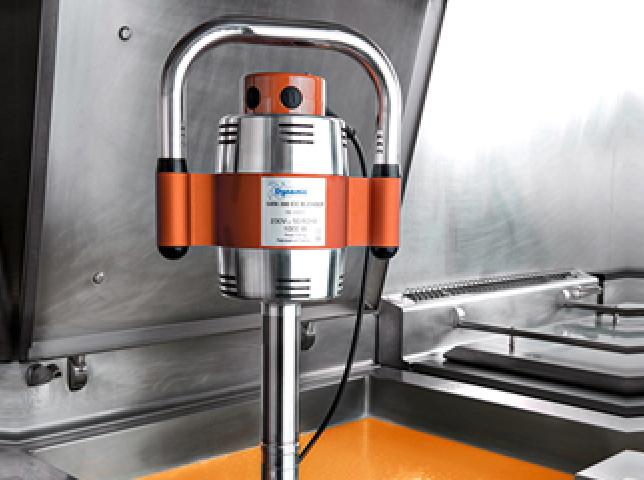 BLENDER
The blender accessory allows to pulverize the ingredients (fibers, fishbone), to mix, to smooth, to homogenize your ice creams and sorbets or to emulsify your sauces and emulsions. It is also suitable for modified textured preparations, pancake batter, veloutes, soups, bread soups and soups (fish soup, dehydrated soup), legume purées, gelified water, juices, smoothies and milkshakes, coulis, creams (fruit or vegetables), compotes and fruit marmalades, brine (cold powder dispersion).