Crab crumble with scented squash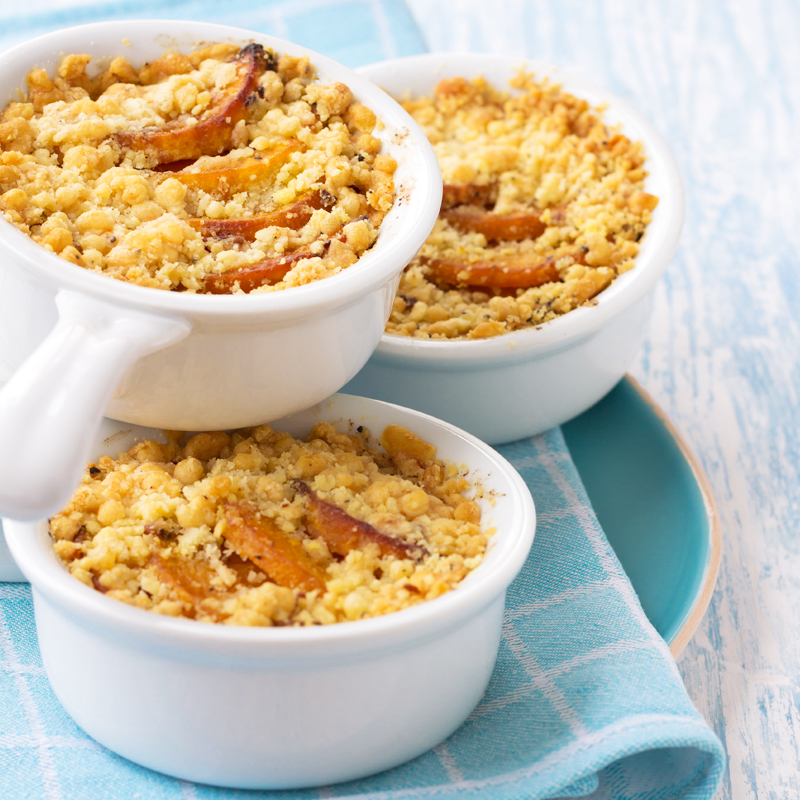 4 place settings
Ingredients
base elements
400g Squash
3 Cloves of garlic
300 g Crabmeat
1 bunch of freshly chopped coriander
1 coffee spoon fennel seeds
20 cl Fresh liquid cream
Finishing
4 Cereal biscotti
Nut oil
seasoning
Method
Wash and cut the squash into large slices 4 cm thick. Peel each slice to keep only the orange flesh of the squash.
Steam the slices for 20 minutes.
Peel the garlic and crush it with a garlic press, reserve it.
Once the squash is cooked, put it in a large bowl with the crabmeat, chopped coriander, garlic, fennel seeds and salt.
Blend everything until the mixture is creamy.
Add the cream and blend for a few seconds at a fast speed. Season with salt and pepper.
Serve in transparent ramekins.
Crumble the crackers on top and add a drizzle of walnut oil.
Bake for 1 minute in the oven in the microwave before serving.
Dynamic kitchen equipment
Compatible products and accessories for this recipe