MASTER RANGE
PROFESSIONAL HAND MIXER TOOL
M300 CC MASTER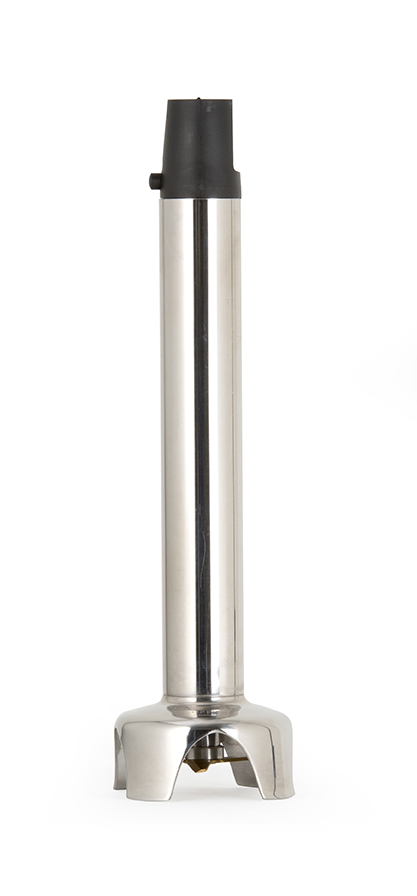 Spécialement conçue pour les contenants de faible hauteur de grande capacité.
Un confort de travail et une meilleure maniabilité grâce à des pieds réduits et de faible encombrement.
 
Avec ces pieds courts, Dynamic propose des mixeurs qui peuvent être directement plongés dans la sauteuse et s'adaptent à tous les usages.
Le couteau 3 lames
Idéal pour les crèmes et velouté de légumes, marmelades de fruits, compotes, pâtes à crêpes, sauces, vinaigrettes, potages, smoothies ...
 
20 to 100 L
Spécial Sauteuses.
Dimension de pied réduite pour une meilleure maniabilité et l'amélioration du confort de travail.
Efficace et robuste.
Démontable, tout en inox pour un entretien facilité et une hygiène parfaite.
Pied en acier inoxydable, couteaux inox avec revêtement en Titane ultra-résistant optimisant sa durée dans le temps dans le cadre d'un usage intensif.
Features
Ref. AC260.HC
| | |
| --- | --- |
| Shaft length | 300 mm |
| Speed | 3 000 to 10 500 R.P.M. |
| Volume (in liter or Kg) | 40 to 100 L |
ENTRETIEN
Laver les pieds et les accessoires à l'eau claire.
Ne pas laver au jet d'eau ni au lave-vaisselle.