Pumpkin soup, goat cheese emulsion and roasted hazelnuts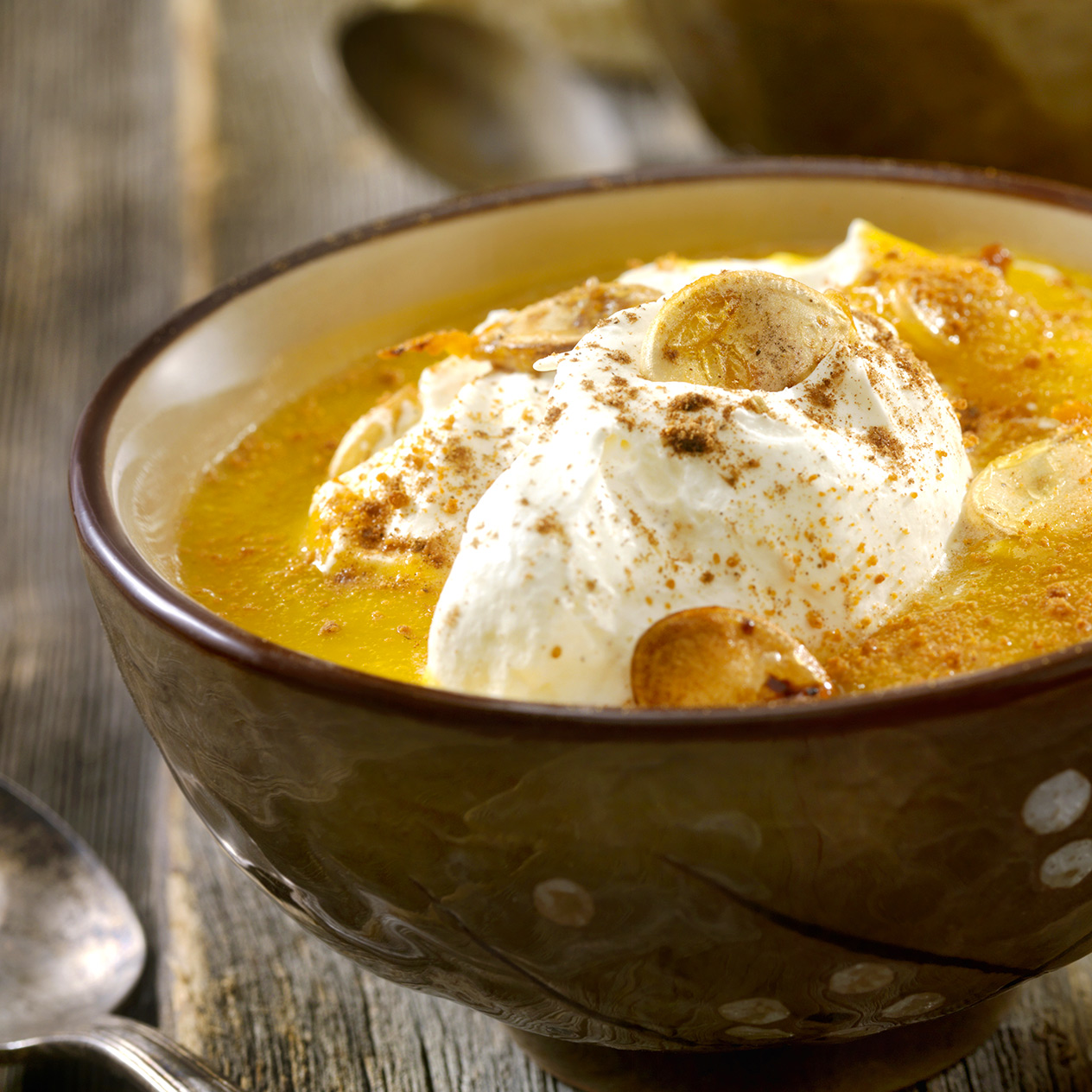 Ingredients
base ELEMENTS
40g Butter
300g Leek
3kg Pumpkin
4cl Water or light white stock
GOAT CHEESE EMULSION
150g Goat's cheese
80g Cream
Finish
Seasoning
Method
Sweat the finely chopped leek in butter, add the pumpkin cut into chunks, sweat gently, add the water, season and cook.
Once cooked, mix using the dynamic junior blender until a smooth soup is obtained.
Mix the goat cheese and cream using the emulsifier disc. Season and put aside in the refrigerator.
Roast the nuts and put them through the cutter.
Serve the soup in a soup plate, place a quenelle of goat's cheese and sprinkle with roasted hazelnuts.
Dynamic kitchen equipment
Compatible products and accessories for this recipe
Discover other recipes
Even more original ideas for Dynamic recipes