GIGAMIX RANGE
PROFESSIONAL TURBO LIQUIDIZER
GIGAMIX XS BLENDER SINGLE-PHASED
Compact size, ideal for high volume preparations !
The GIGAMIX XS, GIGAMIX's "little sister" is designed for preparations from 40 to 150 liters.

This turbo liquidizer is specially designed for intensive use in production  kitchens.
Retractable equipment
Blocking system
Accessory storage box
Works directly in pots
Offers long service lifetime for intensive use.
Long operating lifetime
100% stainless steel for a perfect hygiene and unparalleled durability.
Handy thanks to its wheels
Retractable and compact
40 to 150 L
COMFORT : Enhanced maneuverability thanks to its 3 wheels of which 1 steering wheel
USABILITY : Easy storage
HYGIENE : 100% stainless steel for easy cleaning
PERFORMANCE : Time saving and maximum operating speed
Features
Ref. TB120.2
| | |
| --- | --- |
| Output max | 1.5 KW |
| Voltage | 230 V, MONOPHASE 50 Hz |
| Speed | 2800 tr/mn |
PRODUCT FLYER
PRODUCT SHEET
MAINTENANCE
In a few seconds and without dismantling anything, the stainless steel tube and bell can be washed with clear water only. The tri-phased electric connection must be done by a professional.
It's preferable to regularly check the wear on bearings, seals and O-ring.
Use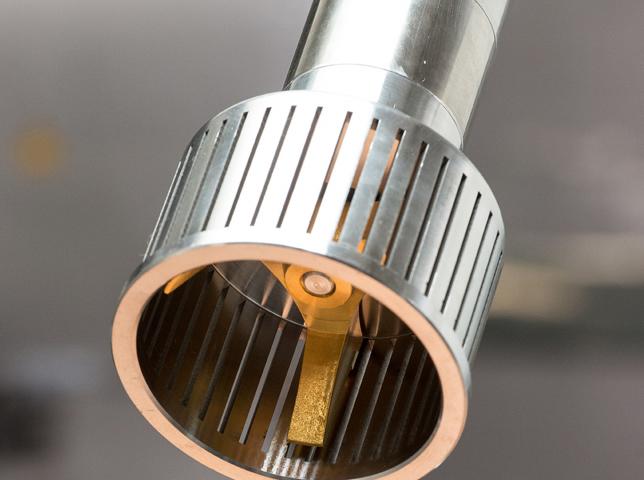 BLENDER / HOMOGENIZER
In only a few minutes, the blender tool reduces the bones of your fish soups, shells of your bisques or leeks of your vegetable soups into a smooth and creamy velouté with and an unparalleled fineness.
Ideal accessory for ice-creams. The blender tool improves the incorporation of the ingredients and the overrun during the turbining.
With one simple movement, you get a final result and earn precious time.