SMX RANGE
Professional hand mixer
SMX 300 CC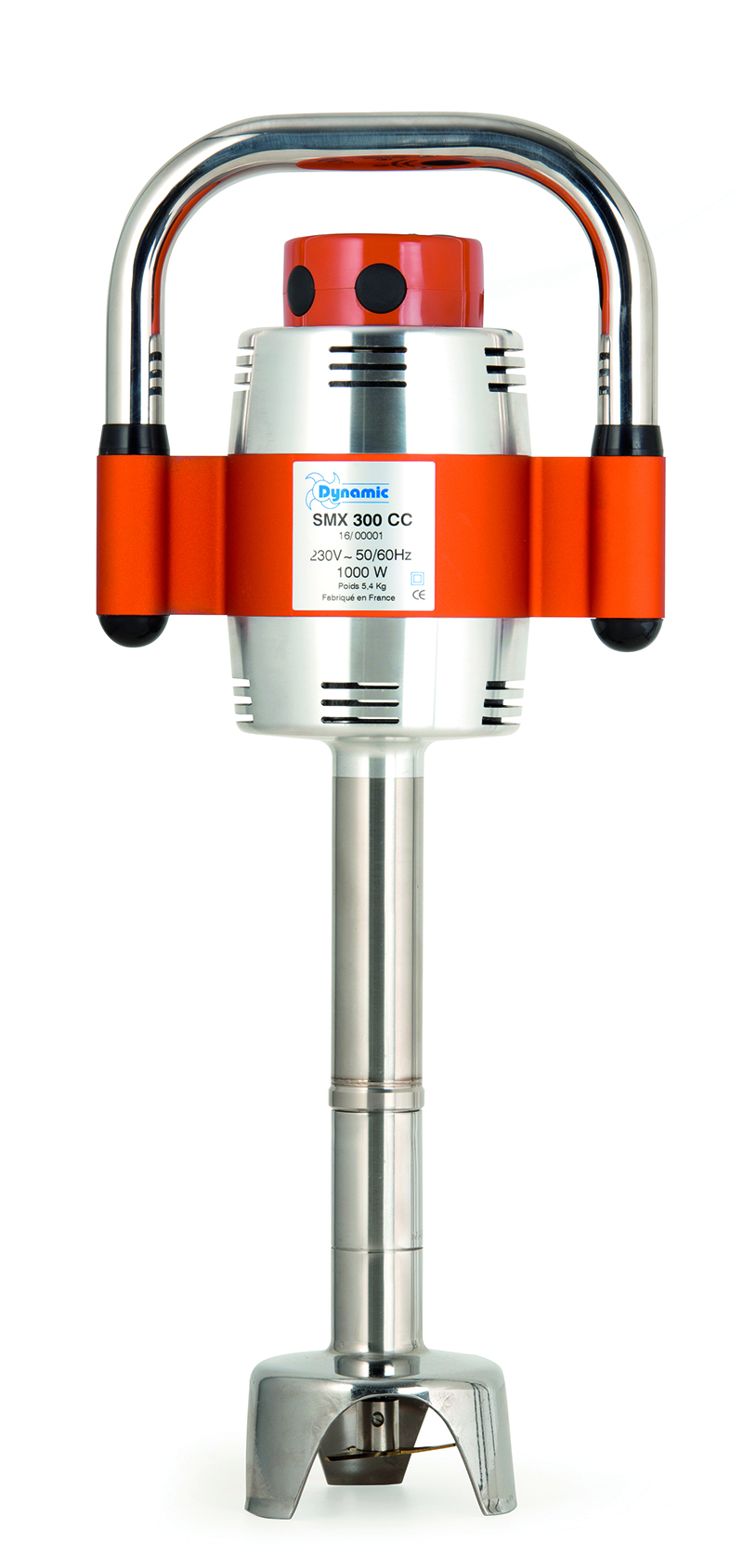 Especially designed for mixing in low height container with large capacity (bratt pans).
Their shorter mixer and blender feet and compact design offer a better handling and working comfort.
Spécial grandes capacités, travaux intensifs
Ensured longer life with its new cooling system.
Pied démontable, facile à démonter
Stainless steel recommended for food for perfect hygiene.
Double insulation.
Titanium-plated blade easy to remove.
Maniement facile grâce au support spécifique

Act against musculoskeletal disorders thanks to our special 30 cm "bratt pans" SMX range ! 
Attentive to the Chef new ways of working and committed to answering their needs, DYNAMIC offers a range perfectly adapted to bratt pans.
40 to 100 L
VERSATILITY : Special tools to each application.
ROBUSTNESS: Stainless steel mixer tube and Titanium-plated blade. Ultra-resistant, optimizing its duration over time in the context of intensive use.
Hygiene: Completely removable foot and bell without tools. Tube and bell 100% stainless steel for easy cleaning.
SAFETY : Switch on the device secured by a button.
ERGONOMICS: Comfort of use by its grip and weight perfectly adapted to the user (thanks to high technology materials).
Features
Ref. MX150T
| | |
| --- | --- |
| Output max | 1000 W |
| Voltage | 110 - 120 V or 220 - 240 V |
| Total length | 609 mm |
| Length tube + bell | 300 mm |
| Appliance diameter | 125 mm |
| Actual weight | 5,9 Kg |
MAINTENANCE

Rinse the bottom of the foot under water. Beware of splashing that could penetrate through the engine's ventilation slots and damage it.
For more efficient cleaning, immerse the mixer foot into a pot containing clear water and switch the appliance on for a few seconds.
Do not put into the dishwasher or use water jet.
Clean the motor unit with a slightly damp sponge or cloth.
COMES WITH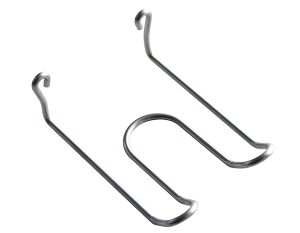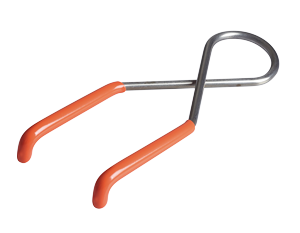 Use
MIXER
Thanks to the versatility of the different knives: mix, spray, smooth, homogenize or emulsify directly in the pot, excellent soups, veloutés and bread soups!
These knives allow to make sauces, bechamel, mayonnaise, pancake batter, modified textured preparations, porridge, sorbet and ice creams, smoothies, milkshakes and juices, emulsions , creams (whipped, vegetables), compotes or fruit marmalades.
ACCESSORIES AVAILABLE SEPARATELY
Discover the accessories from our SMX RANGE