Asparagus bavarian and lemon muslin sauce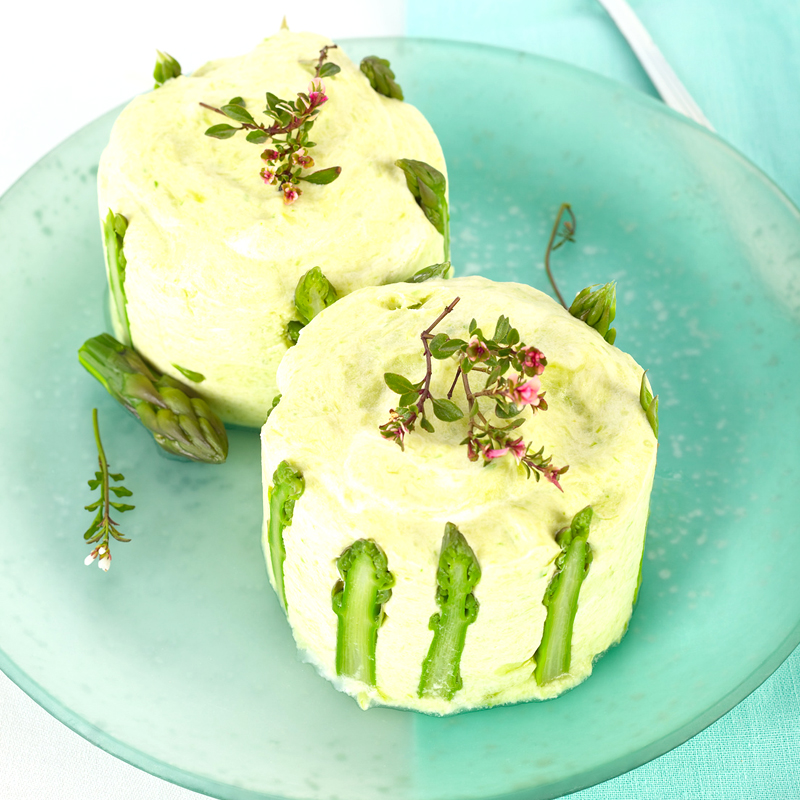 4 place settings
Ingredients
base elements
500g Asparagus
250g Liquid fresh cream
2 Sheets of gelatin
muslin sauce
1 Egg yolk
10cl Liquid cream
1 Yellow lemon
1/2 Glass peanut oil
1/2 Glass olive oil
1 teaspoon mustard
seasoning
Method
Put the gelatin in a bowl of cold water to soften.
Wash the asparagus, cook for 25 minutes in salted water, leave in the cold with a slice of lemon.
Put the hot asparagus in a bowl, salt and pepper, add the softened gelatin leaves and mix to get a smooth paste and remove the asparagus fiber.
Whip the fresh cream, then add it to the chilled asparagus. Keep the mixture refrigerated for at least 2 hours.
Using a zester, take lemon peels. In a bowl, put the grated rind with the egg yolk, mustard, salt and pepper. Let stand for 2 minutes.
Beat mayonnaise with peanut butter and olive oil. Stabilize your mayonnaise with lemon juice.
Whip the fresh cream, then add it delicately to the mayonnaise, and keep refrigerated.
When serving, dilute your sauce with a little water for a creamy consistency. Then serve the Bavarian dumplings, watering them with muslin sauce.
Dynamic kitchen equipment
Compatible products and accessories for this recipe