Back to the news' list
NEW PRODUCT:
Salad spinner 5L sealed cover!
19/09/2019
SALAD SPINNER 5L SEALED COVER
THE SALAD SPINNER 5L, available in October 2019 !
Manual or electric, from 5 to 20 L, it was only missing a small size to complete a varied range of salad spinners!
Discover the last one with a capacity of 1 to 2 heads of salad from October !
ADVANTAGES:
Hygiene: Antibacterial incorporated (biocide treated), complies with the HACCP requirements.
Comfort: 100% watertight to avoid water leakage.
Performance: Intensive use.
Robustness: Gear with a stainless steel pin incorporated.
The salad spinners are suitable for daily and intensive use thanks to their robustness.
They allow fast and efficient drying.
They are manufactured with an anti-bacterial incorporated, complies with HACCP requirements.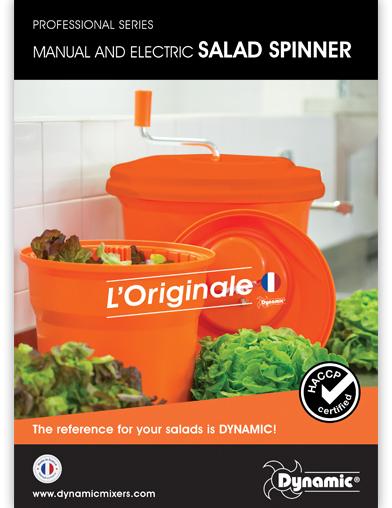 Salad spinner flyer